We are so happy to announce our debut book 'The adventures of Wolf & Pearl' is now available here on our website. It has been such an incredible journey to illustrate & write a book about friendship, travel, vintage fashion and business. 
In this blog you can join us on a tour of how the idea began right through to the finished product. 
In 2017 myself, Kevin(my husband) & Ziggy (our dog) set off to France on a holiday & a buying trip for Wolf and Pearl my vintage shop. During this time I became inspired by the beautiful towns in France, there was so many days myself and Ziggy wandered the streets, I was on the hunt for new vintage pieces meanwhile Ziggy was following his nose, leading us to restaurants & cafe's.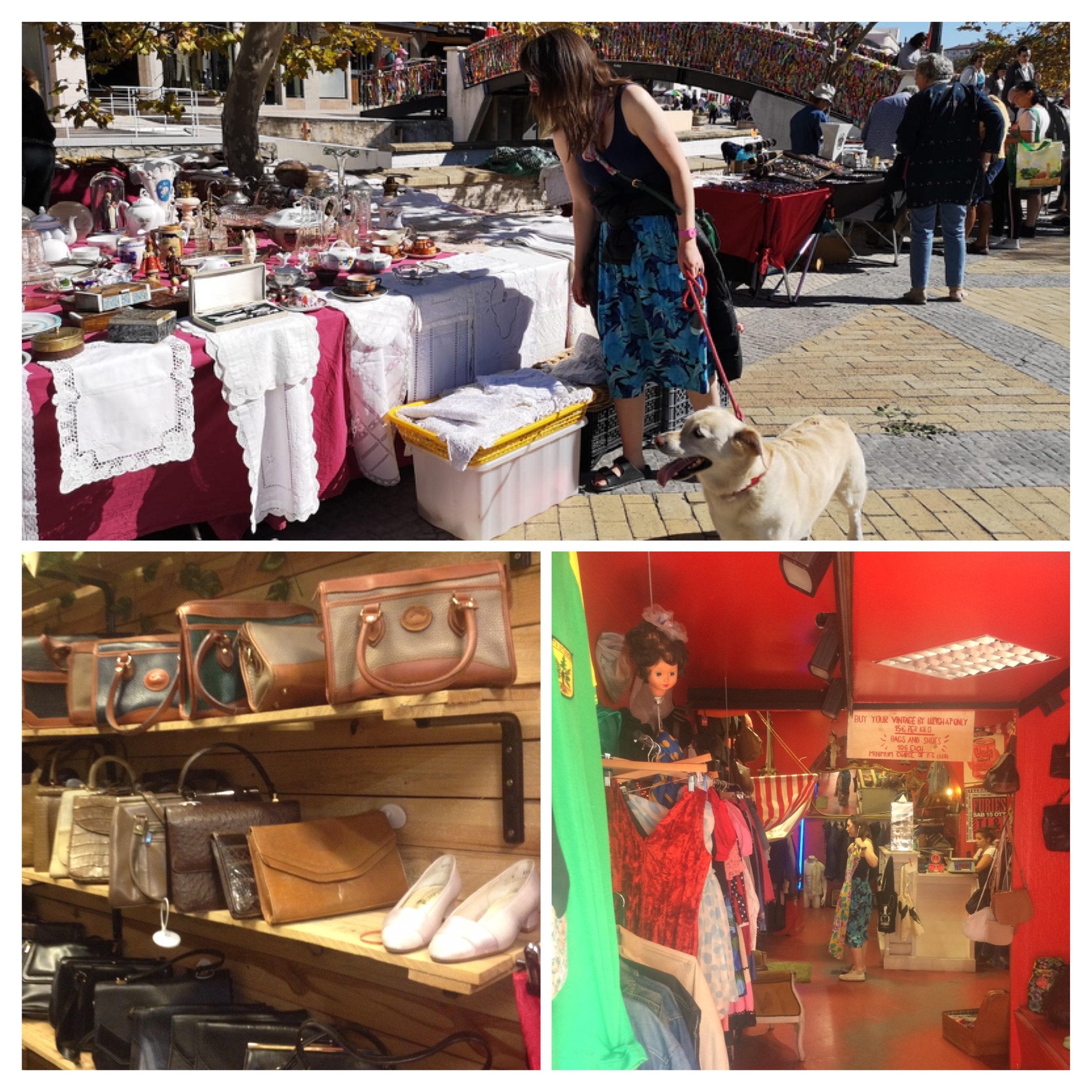 After a few weeks of traveling through France, we arrived back in Ireland with loads of vintage treasure. In the following months myself and Ziggy went to many vintage markets to sell our wonderful vintage finds.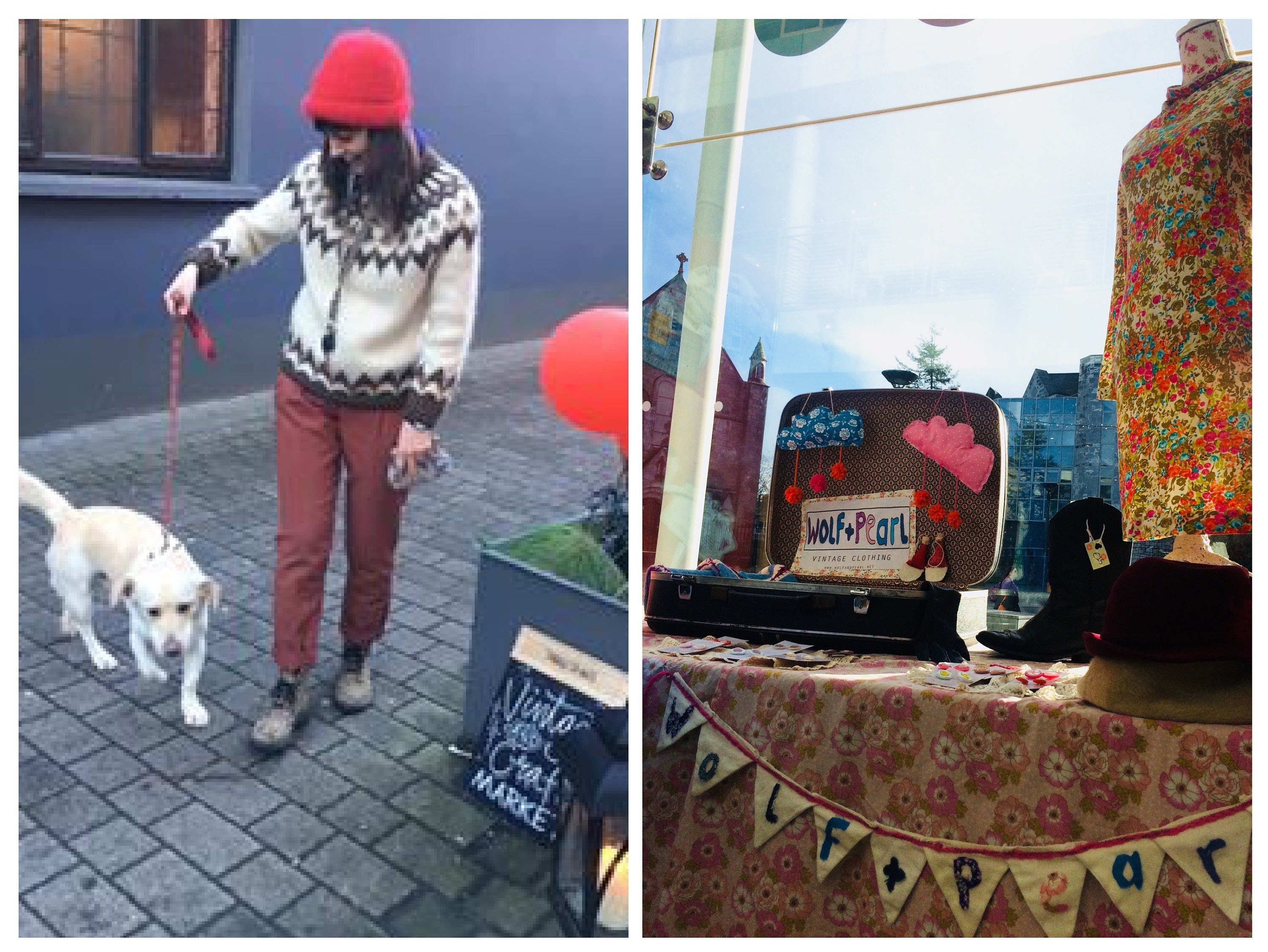 When we weren't selling at markets, we are doing photoshoots on our instagram account to advertise/sell our stock.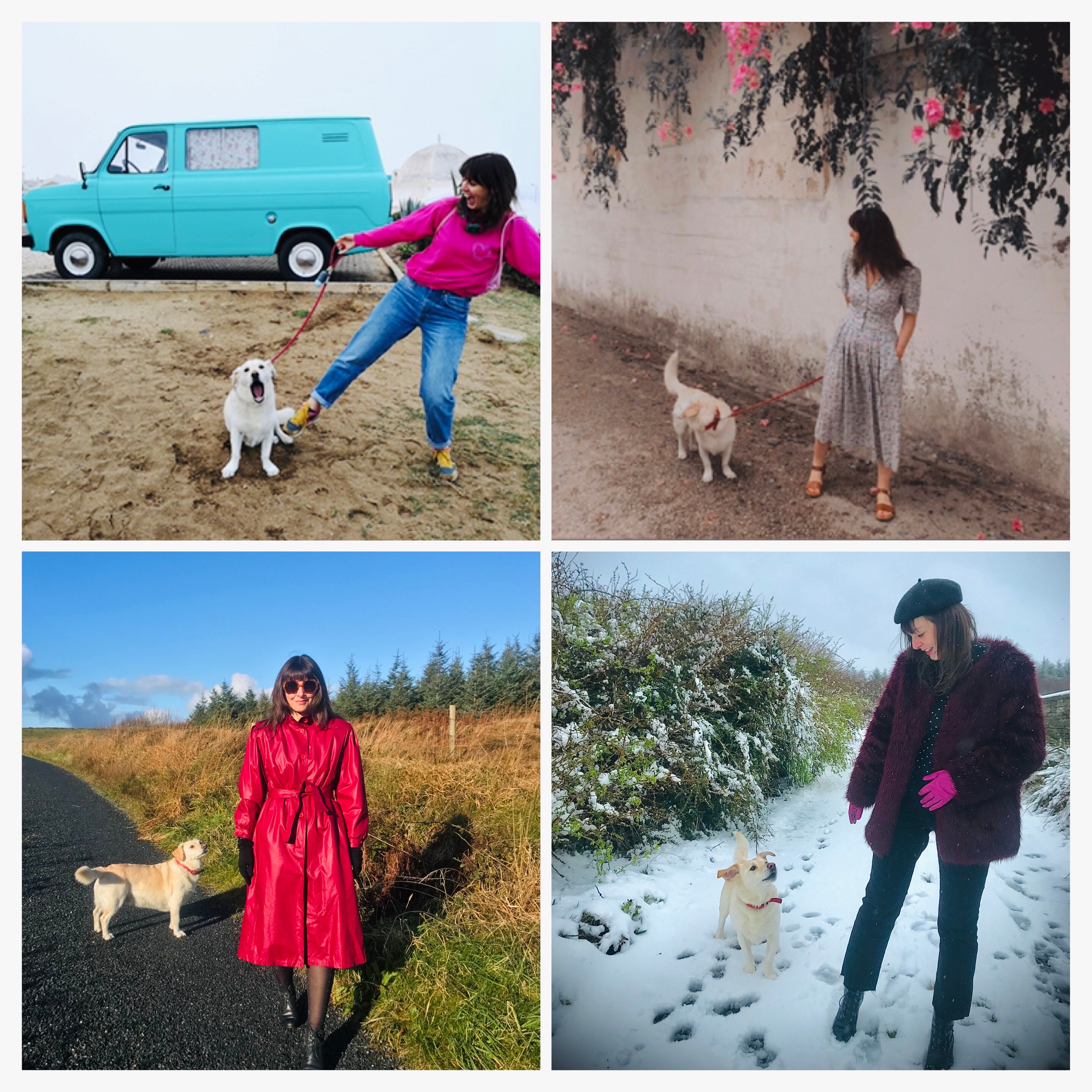 While we were creating different photo editorials, we made some friends one being a friendly Shetland pony and another a large tabby cat.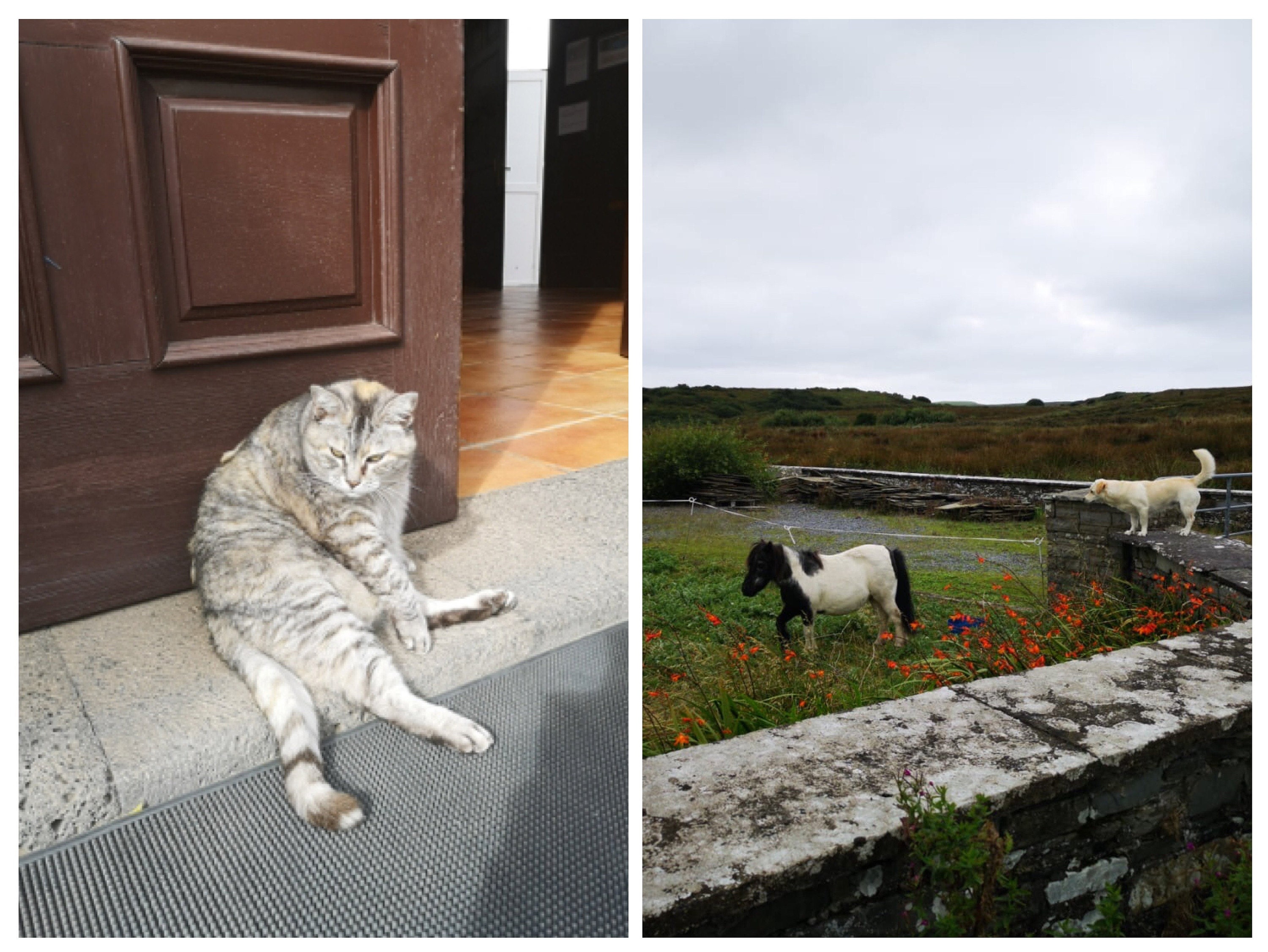 These lovely creatures became the inspiration for the characters Ebony and Tabby.
One day while we were out walking in east Clare Ziggy jumped in to huge puddle of mud thinking he was just going for a dip but then he actually got stuck, I was too busy laughing I couldnt help but thankfully my husband Kevin was there and managed to pull him out. This incident inspired a similar situation that featured in the book.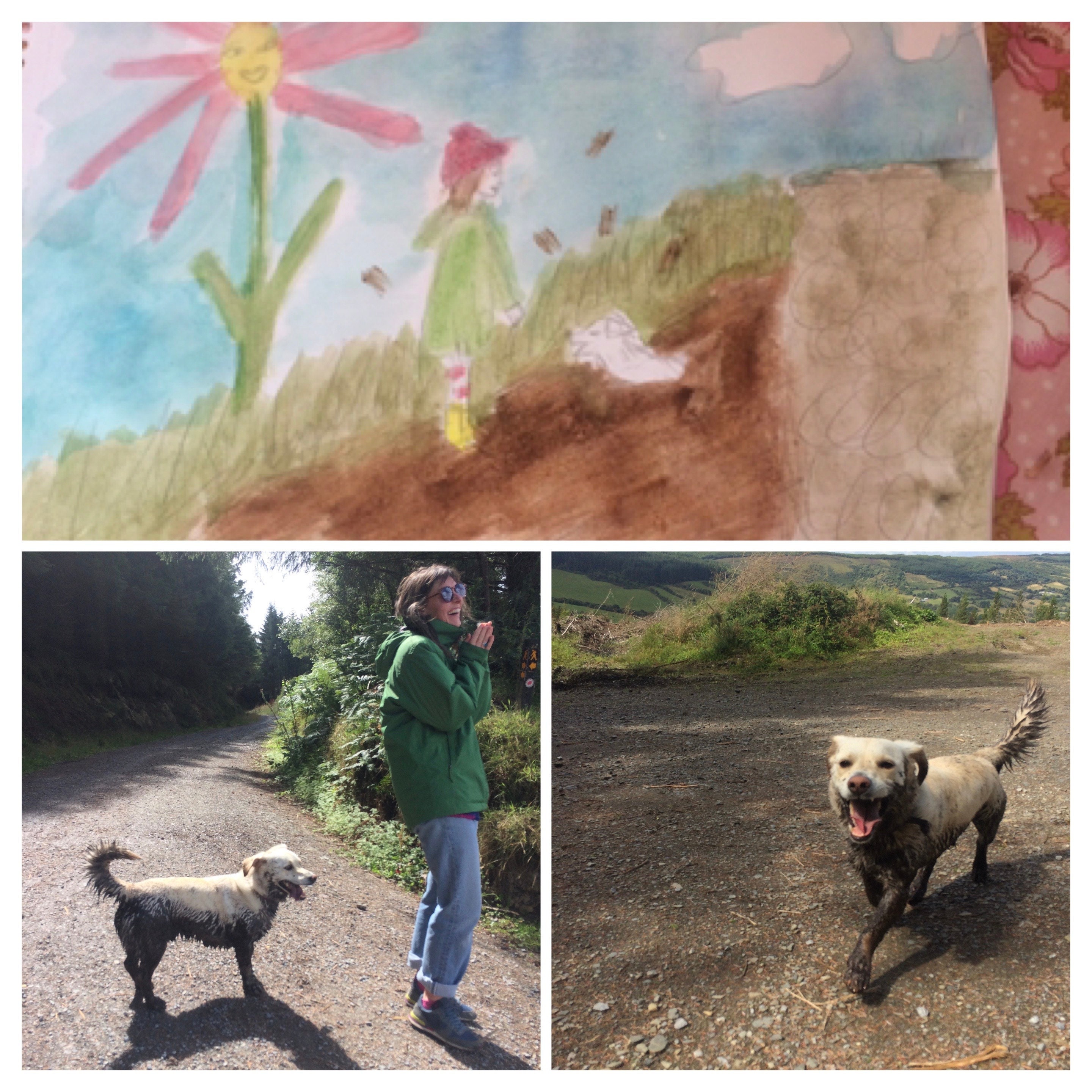 Ziggy is a massive fan of food. When he is not being the shop mascot. He is usually eating or begging for food.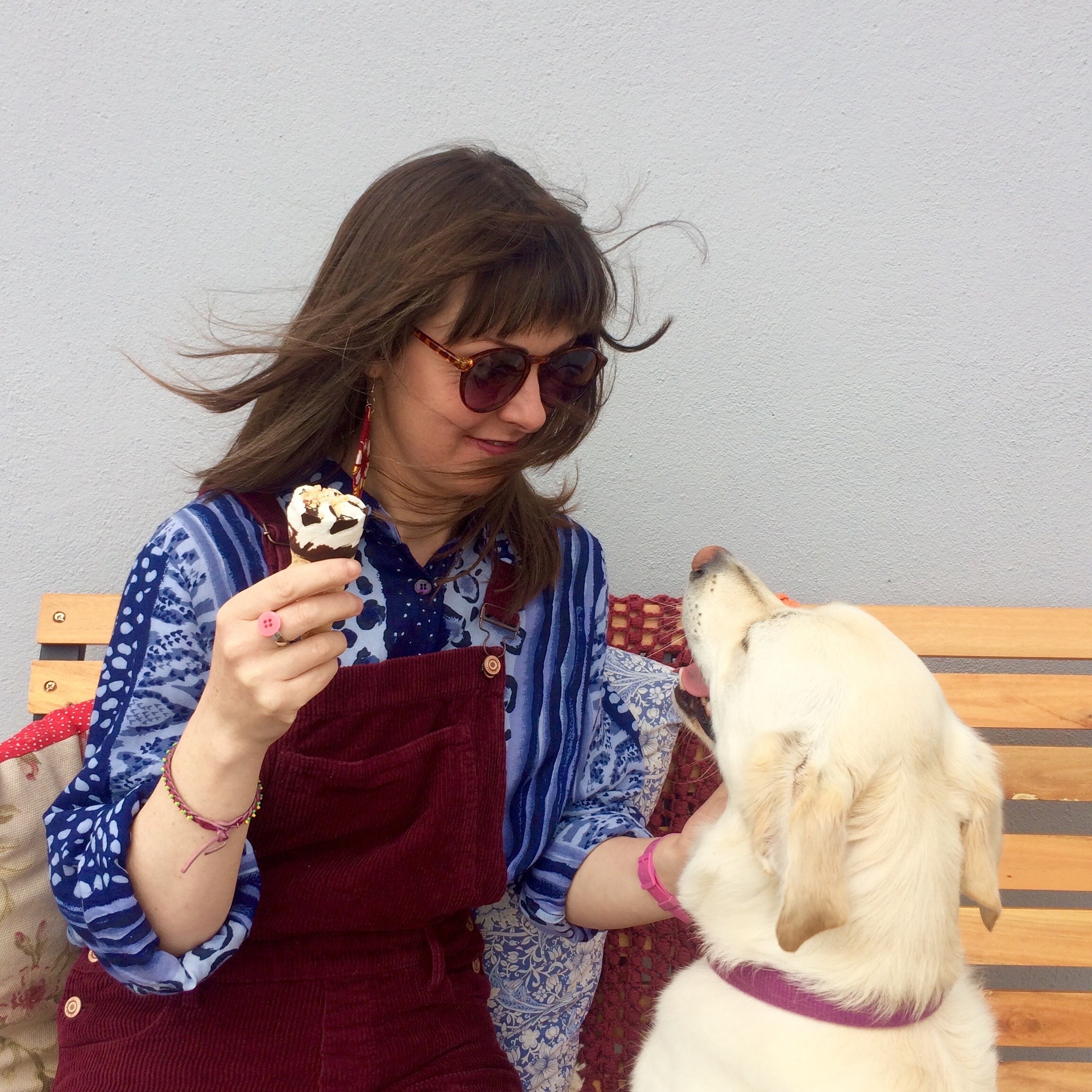 Myself and Ziggy have lots of little adventures, so in 2020 I decided that I would  love to create a childrens book that showed starting a business, travel, vintage fashion and friendship.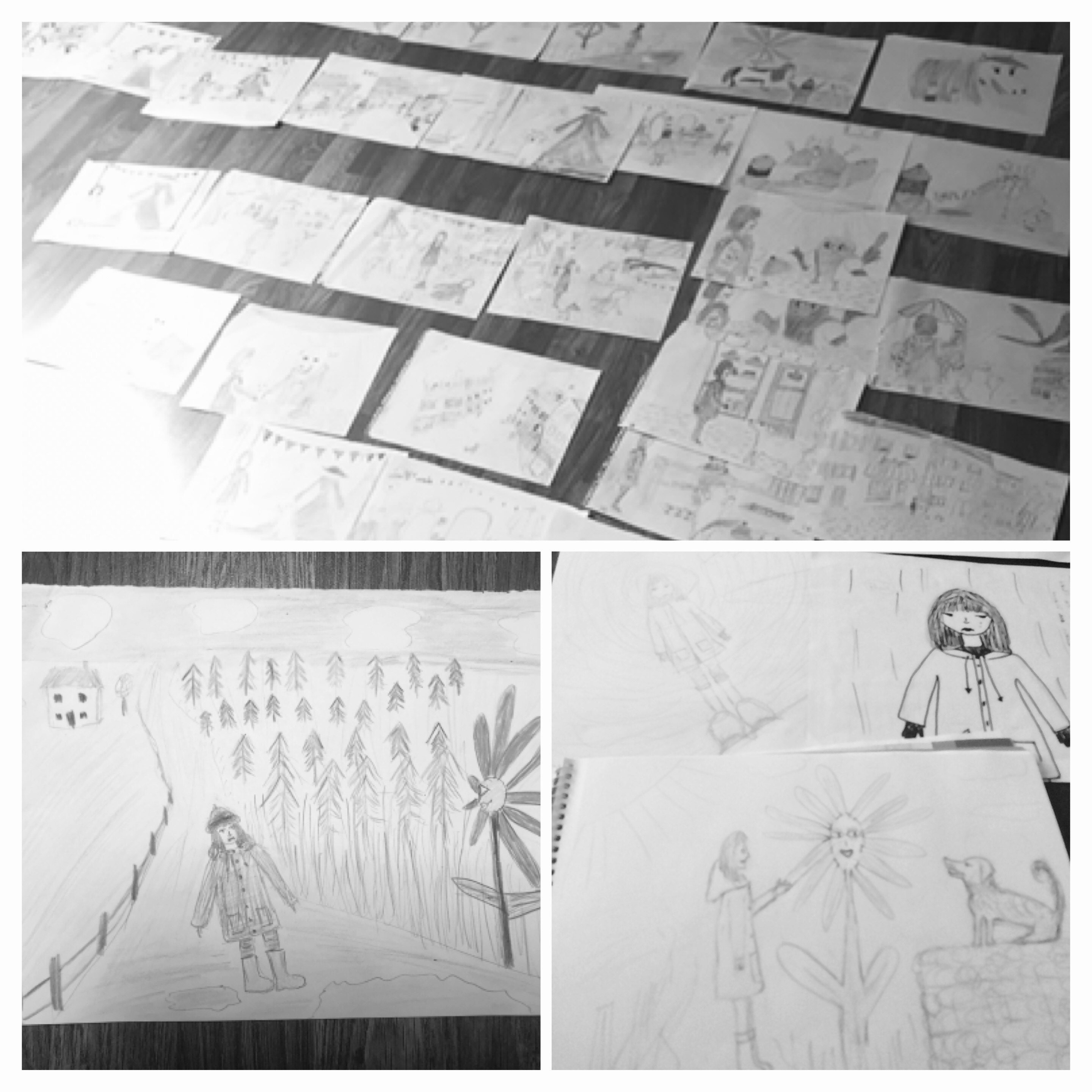 I hope you find this interesting, and it gives you some insight to the inspiration in making this book 'The adventures of Wolf and Pearl'
Thank you 
Love 
Ziggy & Breej  (AKA Wolf &Pearl)
xxxx