In early summer team wolf and pearl went on a road trip through France and Spain. Here is some information on what we discovered in Barcelona.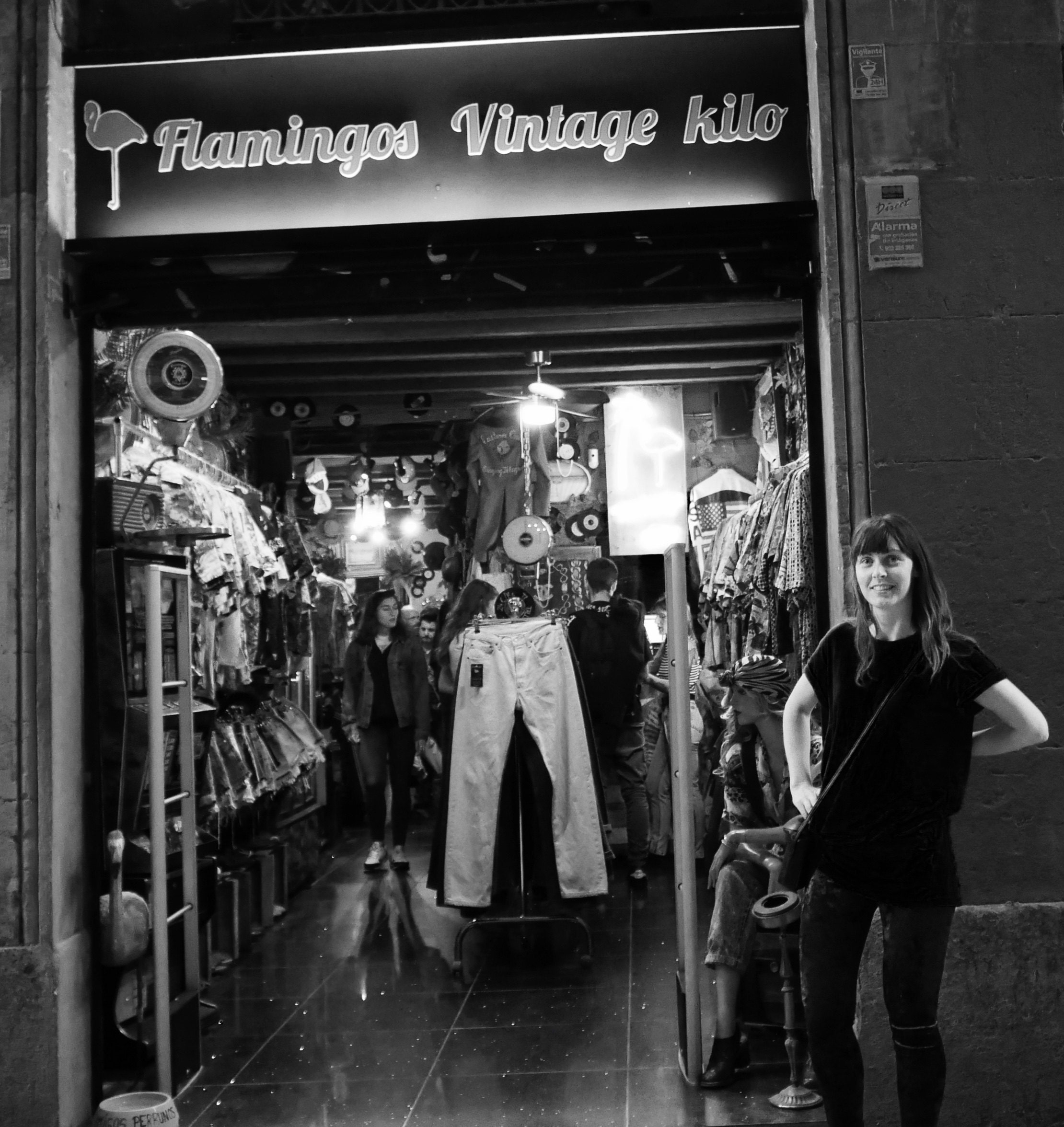 The Shop: - Carrer dels Tallers, 31 - is a chain kilo store. It has several shops located around Barcelona, and more in cities around Spain.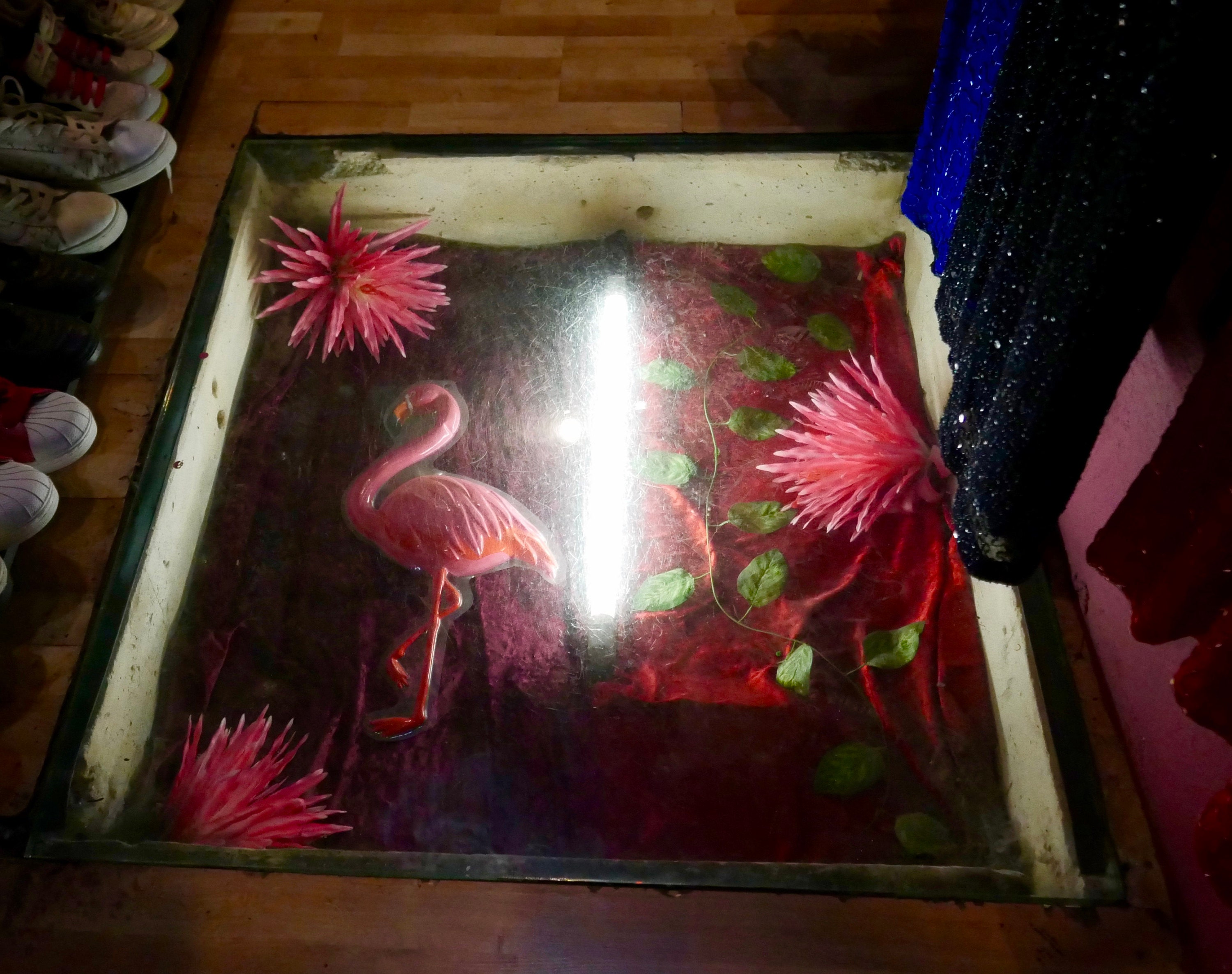 The Range: is mainly 80's and 90's casual wear. If you are looking for evening or dressy wear, you may need to look elsewhere. The shop is well-stocked, but quality is varied, so you may need to rummage to find what you want. 
The Prices: go from 13 to 24 euro per kilo, depending on the item of clothing.  Confusing at first, but staff can explain the system. There are also some nice up-cycled denim pieces at a set price.
The Verdict … a cool experience. You will find bargains if you have time to search, but perhaps some stuff is a little over-priced.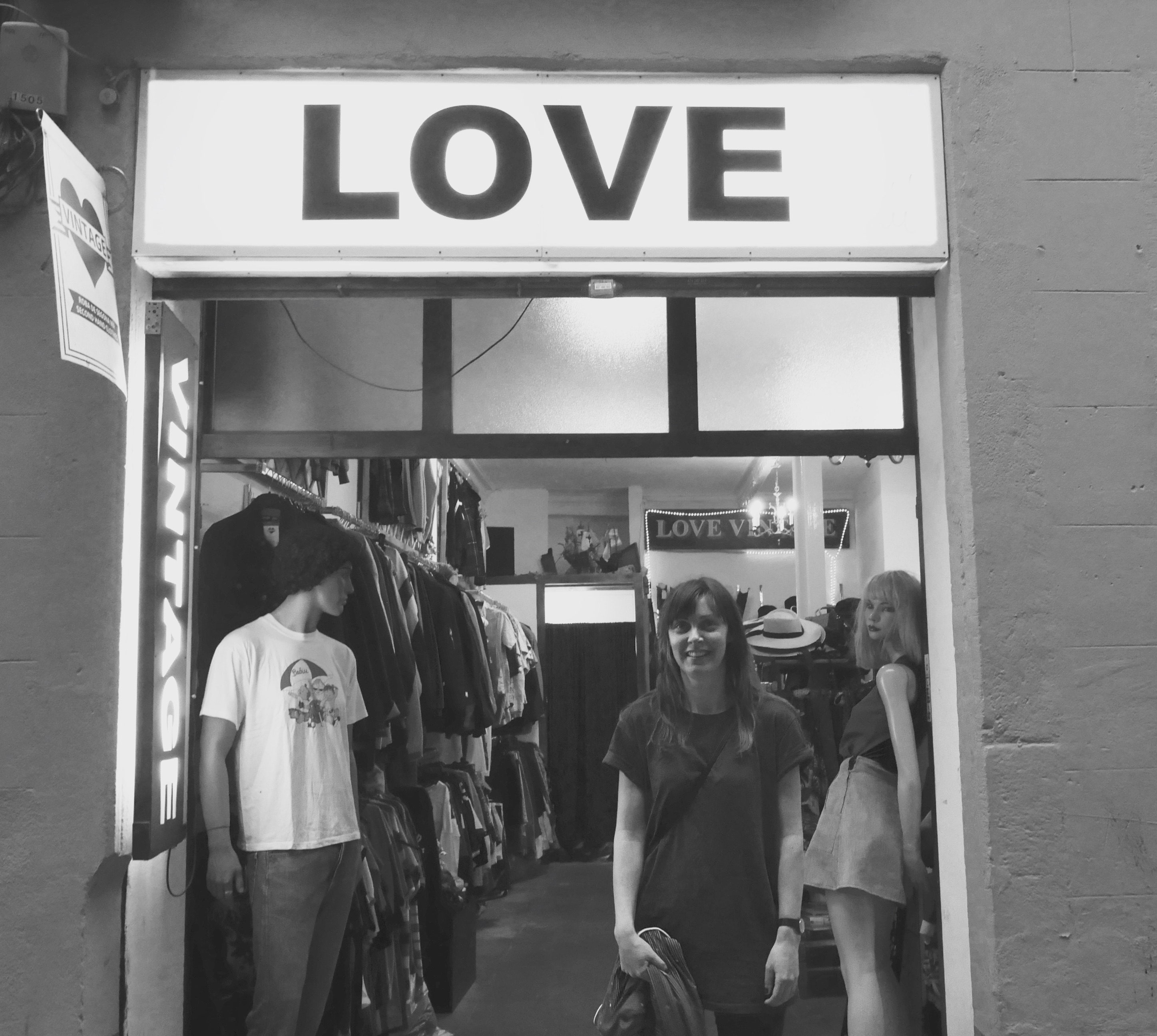 The Shop: - Carrer de Bertrellans, 7 - is a sweet little shop in the middle of the Raval district. The guy who works there is very helpful.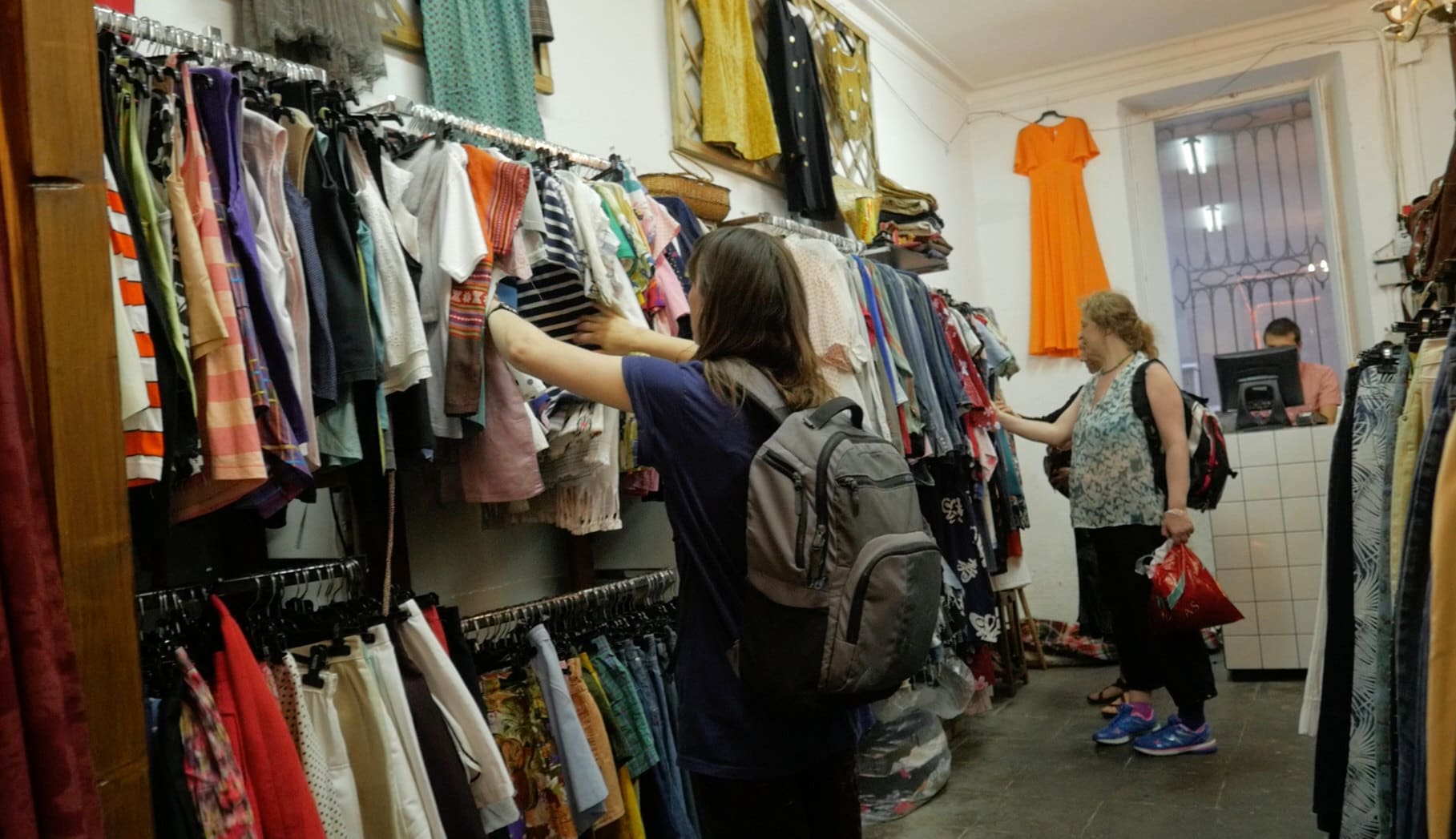 The Range: is really good, they have items from many different eras and styles. The shop stocks both casual and dressy pieces, in a wide range of colours.
 The Prices: are fair, and bonus (if you are on a budget), they also have a bargain box. Found some gorgeous dresses for a steal.
The Verdict … It is a bit off the beaten track, but worth a detour. You're bound to pick up something unique.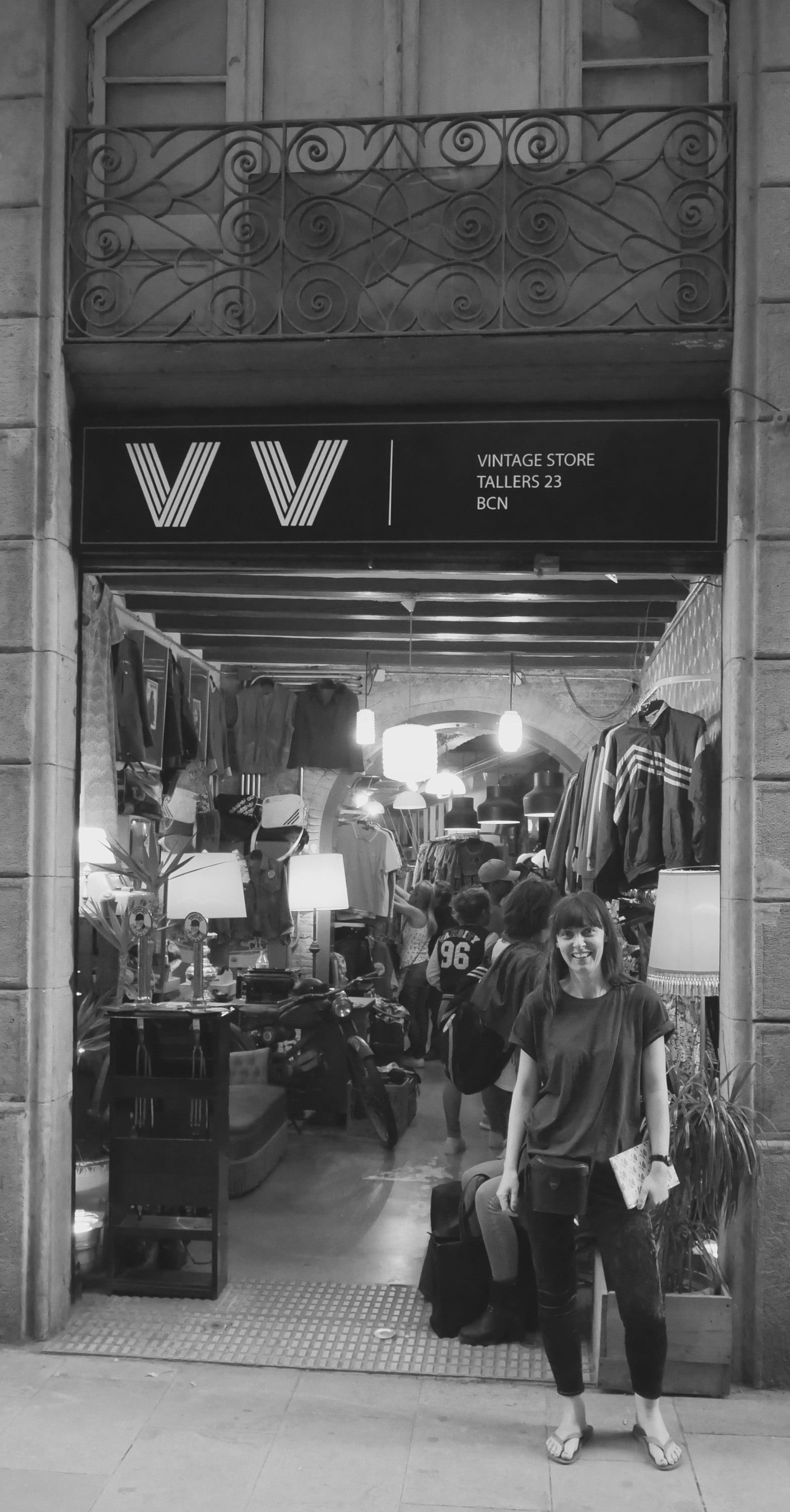 The Shop: - Carrer dels Tallers, 23 - was very cool. The guy who owns it was nice and wears his own retro style.
The Range: is high quality vintage clothing from all different eras. The stock is in excellent condition, and they are all one-off pieces. Lots of casual and dressy options.
The Prices: are very fair and he gives a discount for bulk buy. There are no price tags on the pieces themselves, you pick the pieces you like and the shop owner will tell you how much.
The Verdict … The favourite, worth checking it out when you are in Barcelona.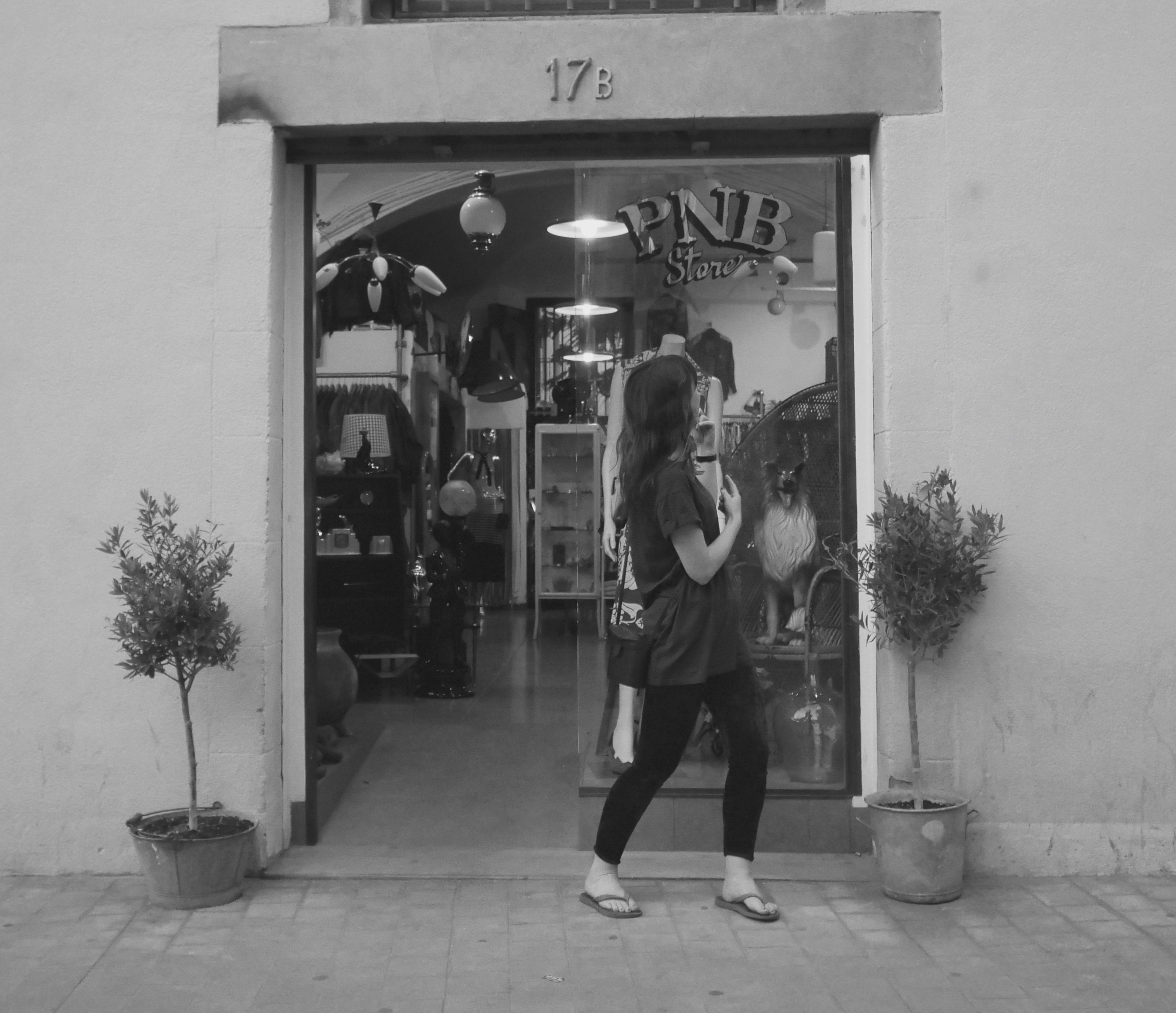 The Shop: PNB - Carrer de Ramelleres, 17 -  is really spacious with a retro layout. It has a really good variety of vintage stock, for both men and women.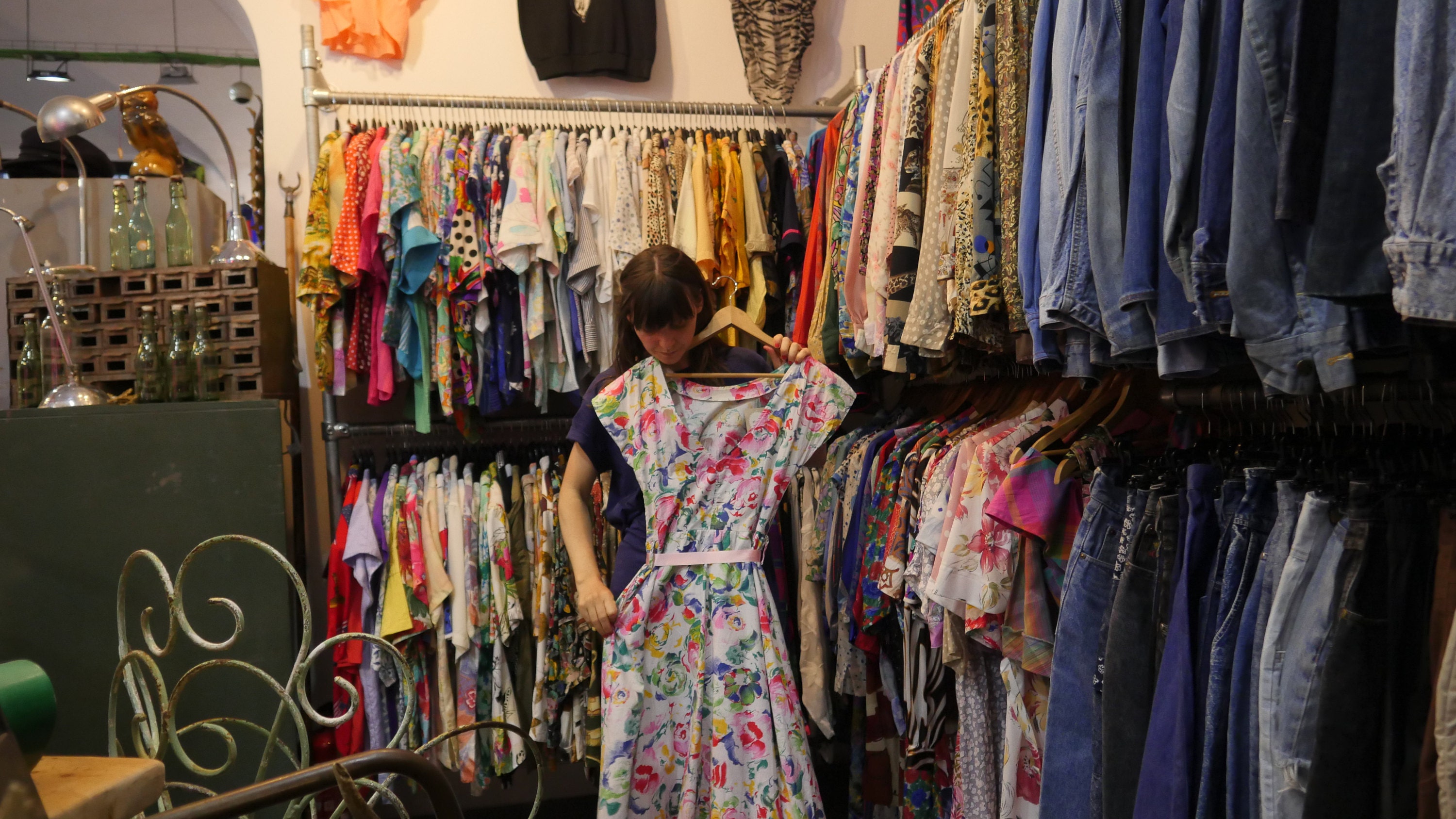 The Range: is really good. They have a collection of high quality, one-off pieces, and they have a large selection for men.
The Prices: are a little higher than some other vintage stores, but it's worth it if you want something that will last. 
The Verdict  … For the quality, and the unique style, PNB  is worth paying that little extra.
Big thanks to Kathryn Reynolds for showing us around and helping write this blog. To Kev L Smith for the photos and camera footage to Ziggy for being Ziggy and of course Barcelona for having loads of beautiful vintage shops.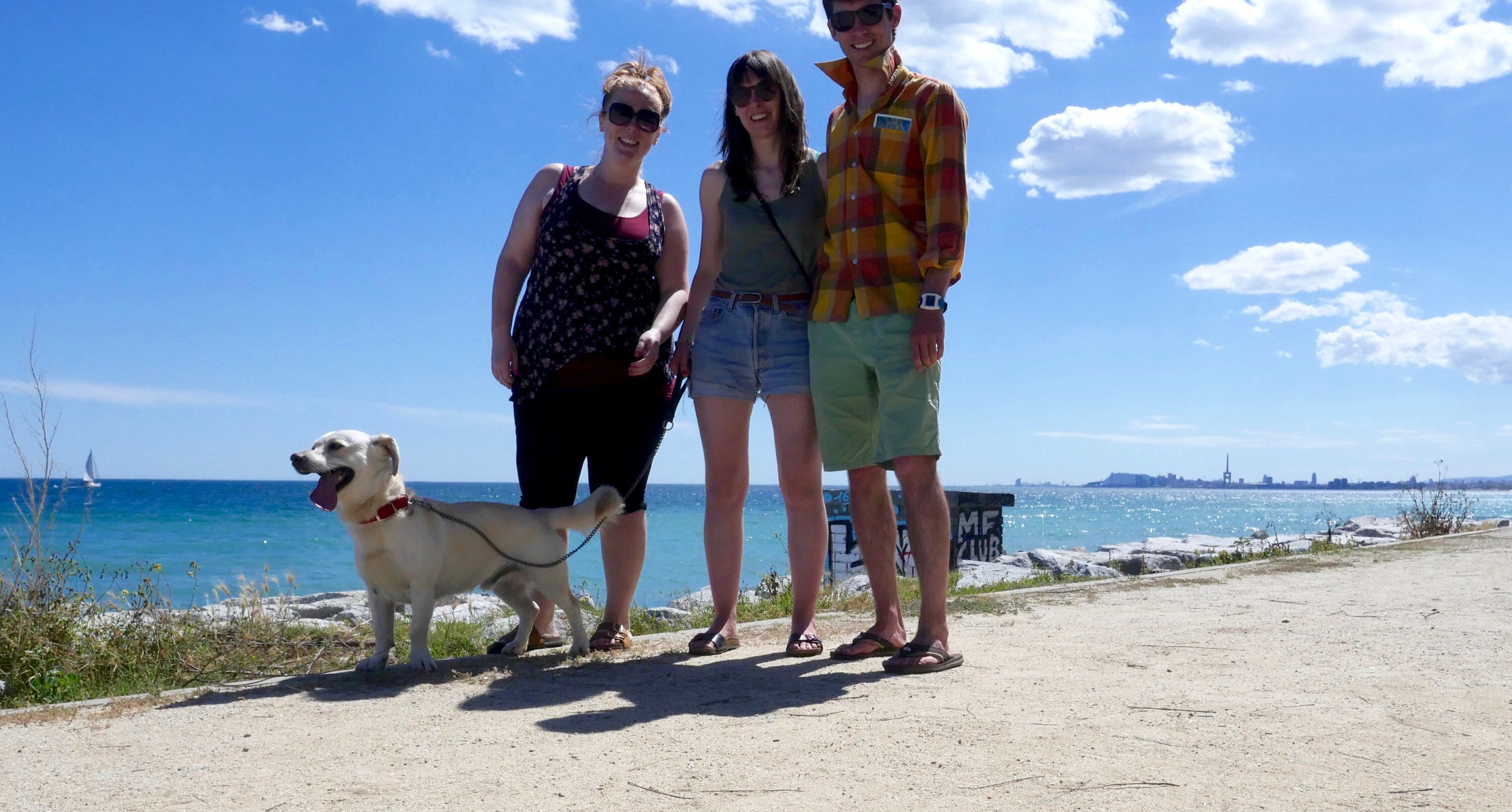 Thank you Barcelona we will be back 
love w+p xxxxx
Credits 
Photos/Video footage : Kev L Smith
compiled & video edit : wolf + pearl
Edited : Kathryn Reynolds